Club Link
About Our Club
Contact Info
Friday Report
Sunday Report
Kids Club Report
Club Events
Layout Tour

SD3R Members
Sign-up Calendar
Meeting Schedule
Club Bulletins
Message Board

Other Links
SD Model RR Museum
Wednesday Report
by Jonathan Sage
---
15-June-2011
Hi, everyone.

Giant San Diego Padre baseball team Gnomes invaded the San Diego 3-Railers layout on Wednesday.

Although they were scary, they appeared to be peaceful. Maybe they were just looking for someone to "play ball" ?

I'll bet the Padre Gnomes would field a better baseball team than the one we've got !!!! Maybe to the World Series !!
Jon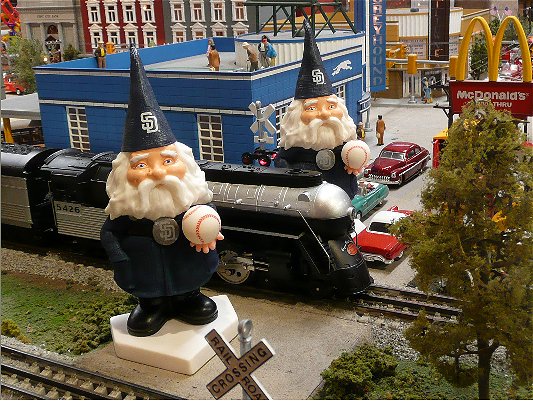 The San Diego Padres baseball team Gnomes have invaded the SD3Railers layout.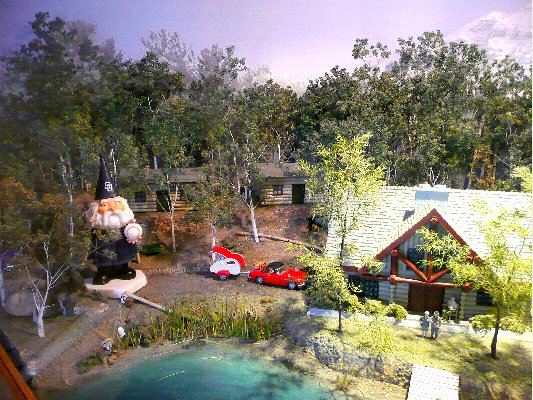 The Gnomes, apparently, like our camping site on the layout. Even Gnomes need a vacation.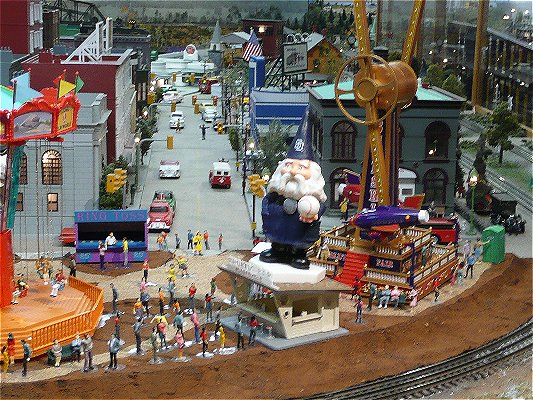 Ohhhh, noooooooo!!! A San Diego Padres Gnome has become an attraction at the Circus Frosty Bar!
I guess even Gnomes get hungry from time-to-time. I wonder what Gnomes really eat ????