29-October-08

Happy Halloween,

I hope all is well with you all. We had a pretty good turnout, considering most of our kid customers are back in school.


To begin with: Meet our Engineers, Jim Murphy, Jon Sage and Pete Pearson.
All in all, it was a very good day, with a lot of smiles and friendly faces.

Jim
Previous Wednesday Reports 2008

October 29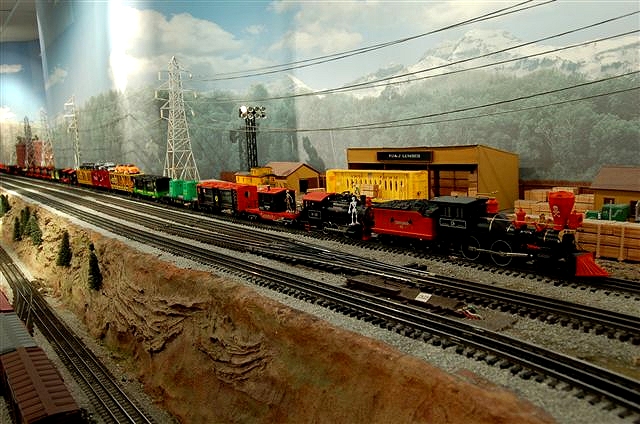 Jim's Halloween General 4-4-0 and Halloween Docksider pulling a long freight train.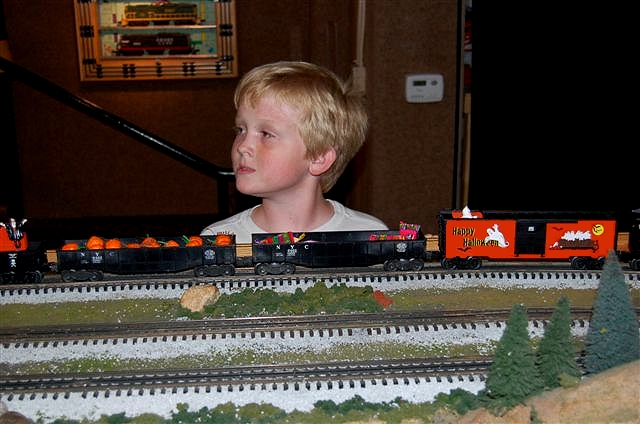 Halloween ghosts, goblins, treats and more!!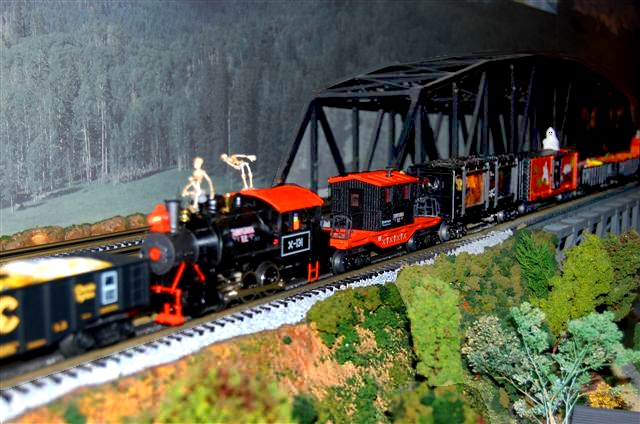 Looks like we've got a couple of skeleton hobo's getting a free ride to Doomsville.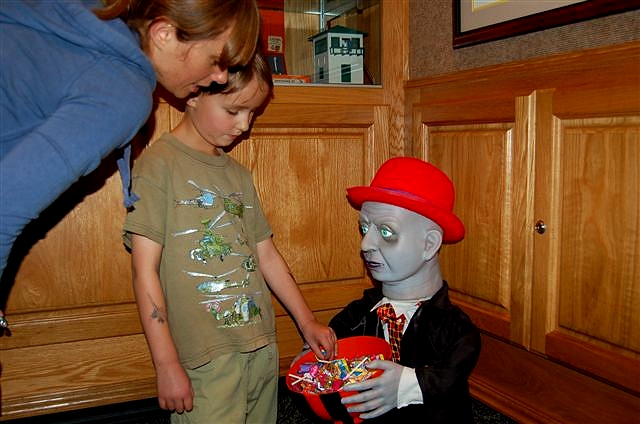 You don't have to trick..... to get a treat.... at the 3 Railers layout!!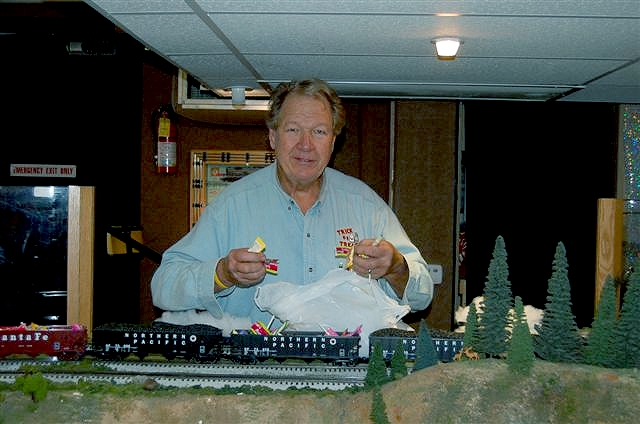 Here's Jim (also known to be called "Mr. Halloween") adding a few more Halloween touches to the consist.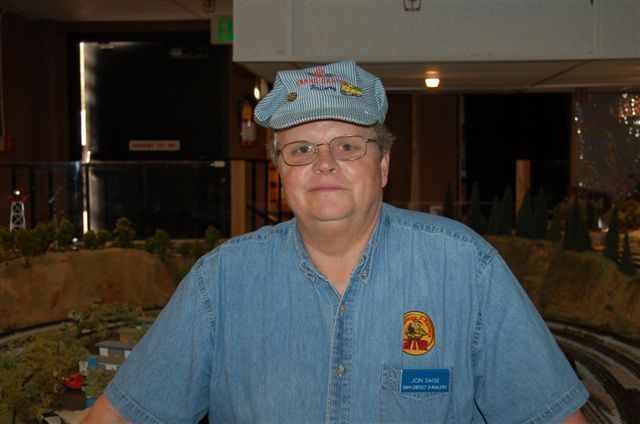 Here's Jon, who's known to have a not-too-small Department 56 layout from time to time.