07-October-2016

Hi All,
Friday's personnel running trains were Doug Wallace, Bob Garvin, and Mike Hays.
Visitors were steady in the gallery. The Doors opened at 10 AM.
The Gallery is dressed up for Halloween. The pictures are just a sample of what the layout has in store. You need to come into the gallery to take in the full effect.
We were running Conventional and DCS, TMCC.
Mike
Looking at the entry way ↓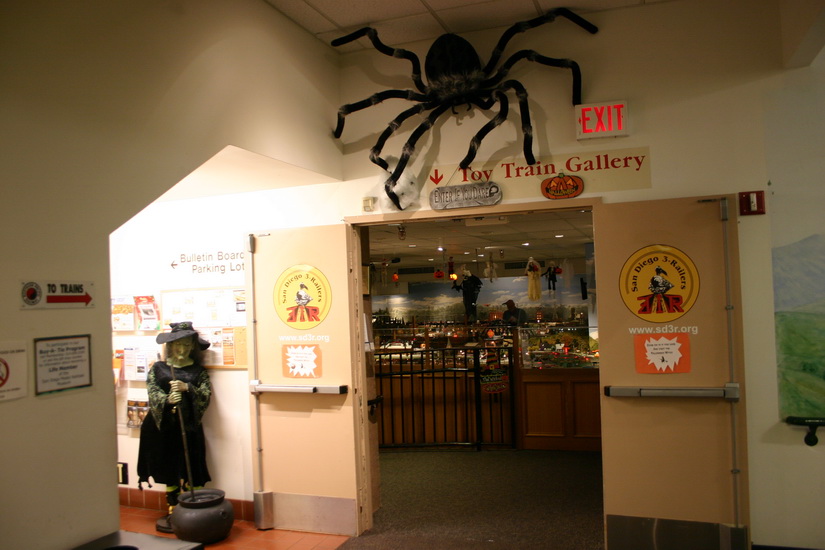 Just inside ↓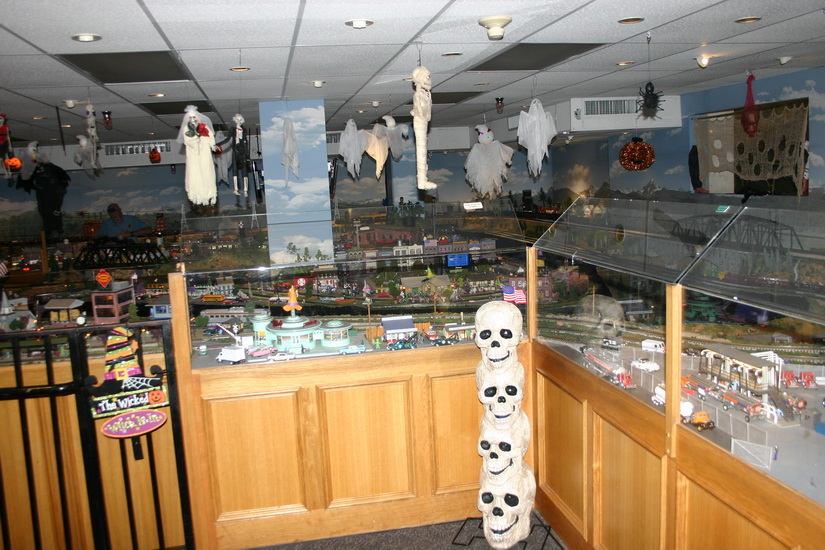 Looking down the ramp ↓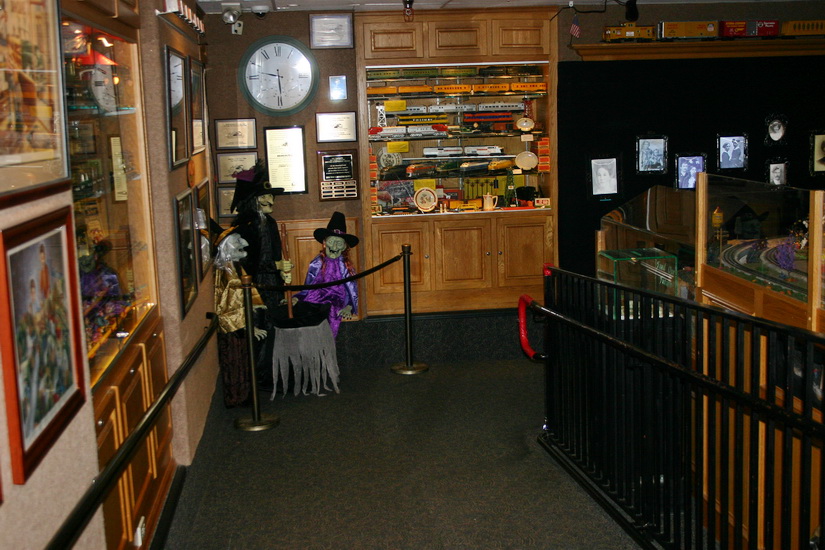 Just hanging around ↓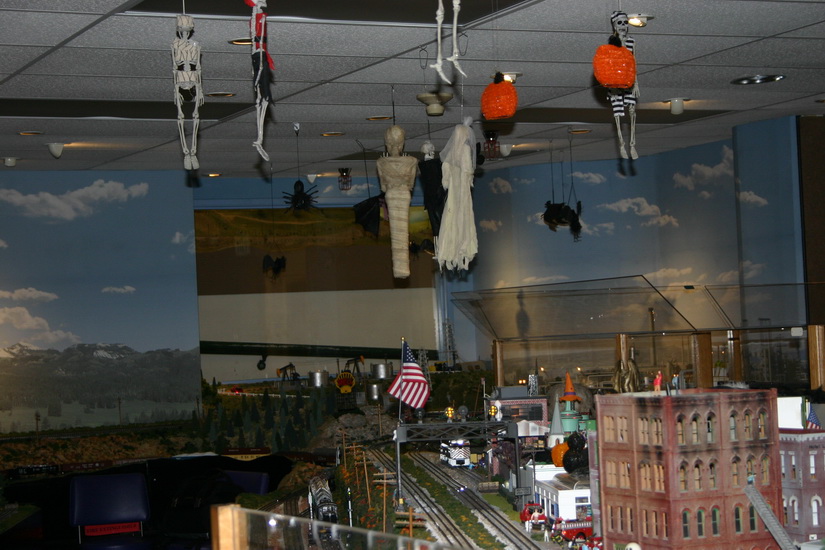 The big wall ↓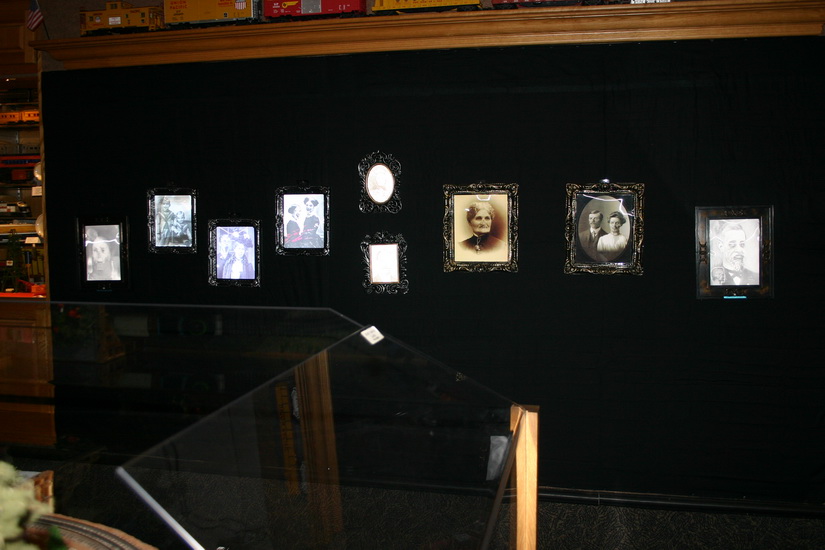 Looking in the first window ↓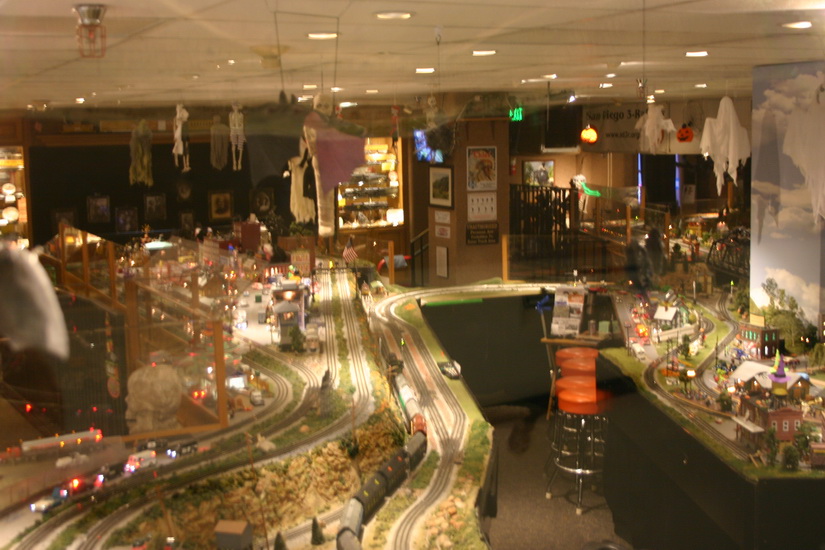 From the bench window ↓