20-January-2015

Here are the most recent photos of the San Diego 3-Railers layout upgrade and renovation in celebration of San Diego's Centennial of Balboa Park which hosts the San Diego Model Railroad Museum.

Balboa Park was developed by the city of San Diego in recognition of the opening of the Panama Canal.

The Panama-California Exposition of 1915-1916 was an event that established San Diego as an important tourist destination around the world.

Panama-California Exposition
Enjoy the photos.
Marshal & Cheryl

Previous Tuesday Reports 2015
January 20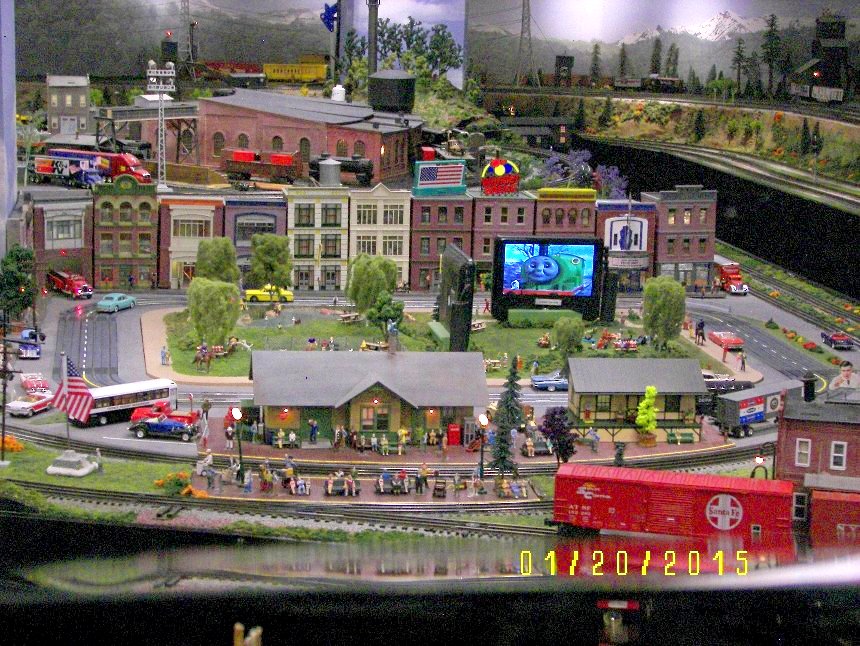 The town of Lesserton with its new park, lake, outdoor video screens and moving automobiles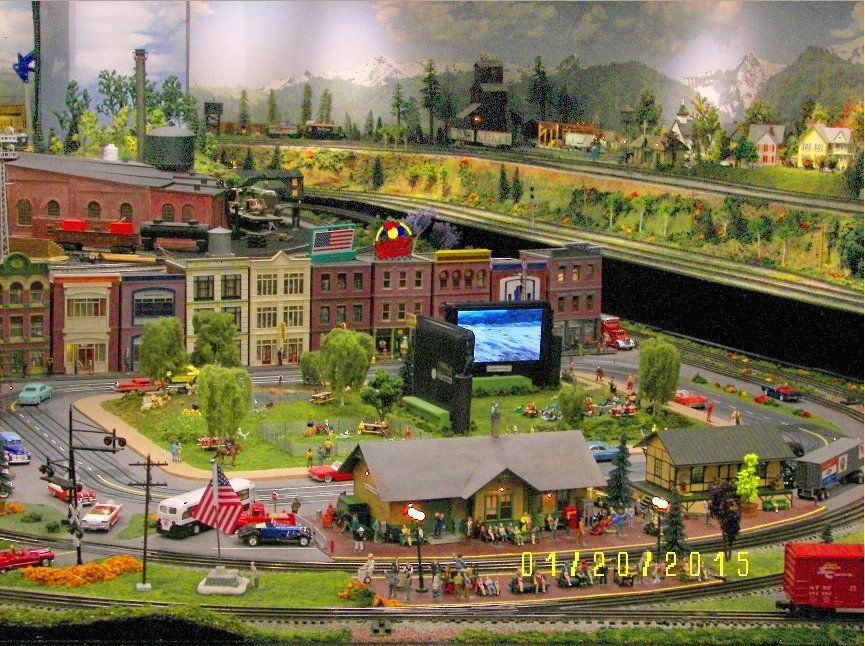 Another view of Lesserton with mountains in the distance.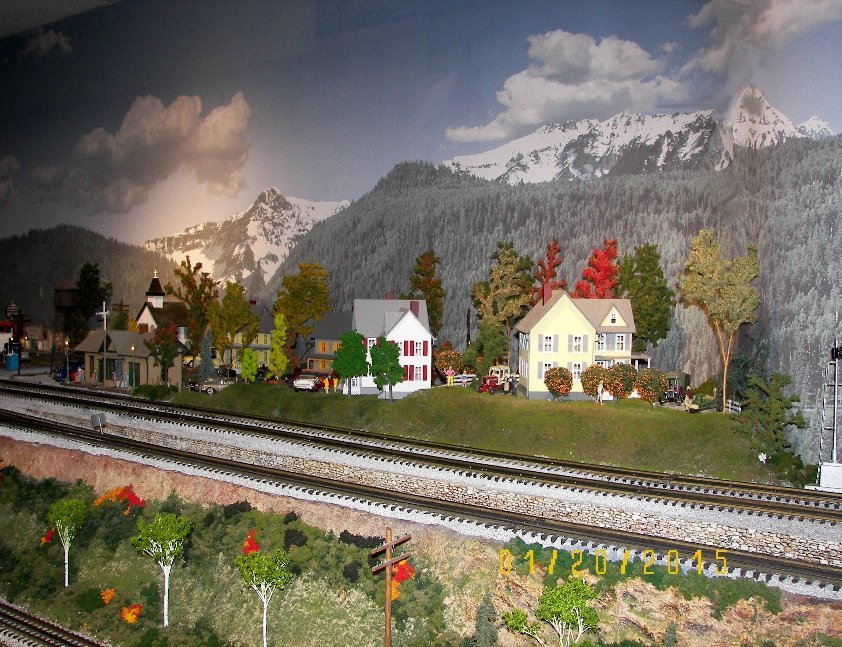 A picturesque view of the countryside section of the layout.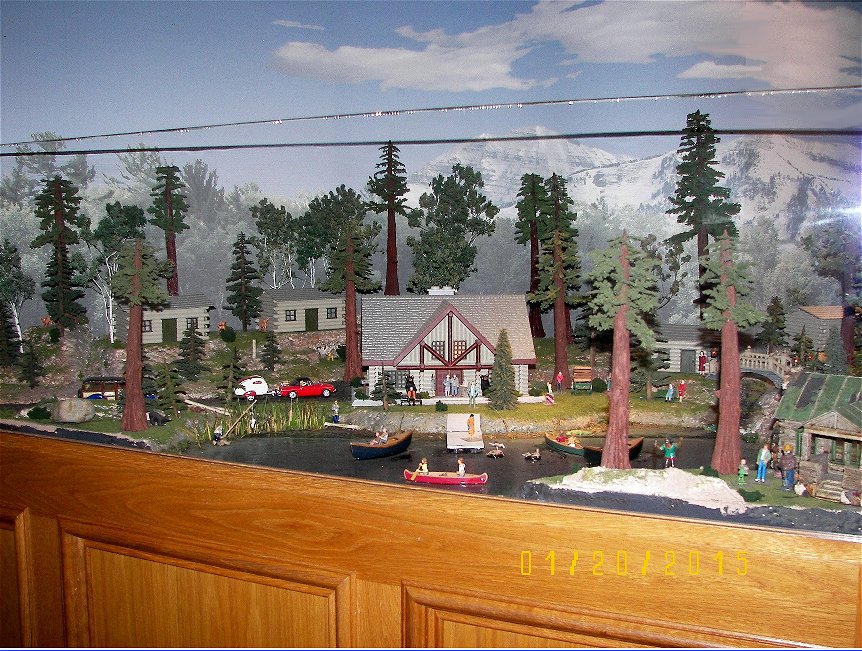 The mountain Lodge and cabins overlooking the lake.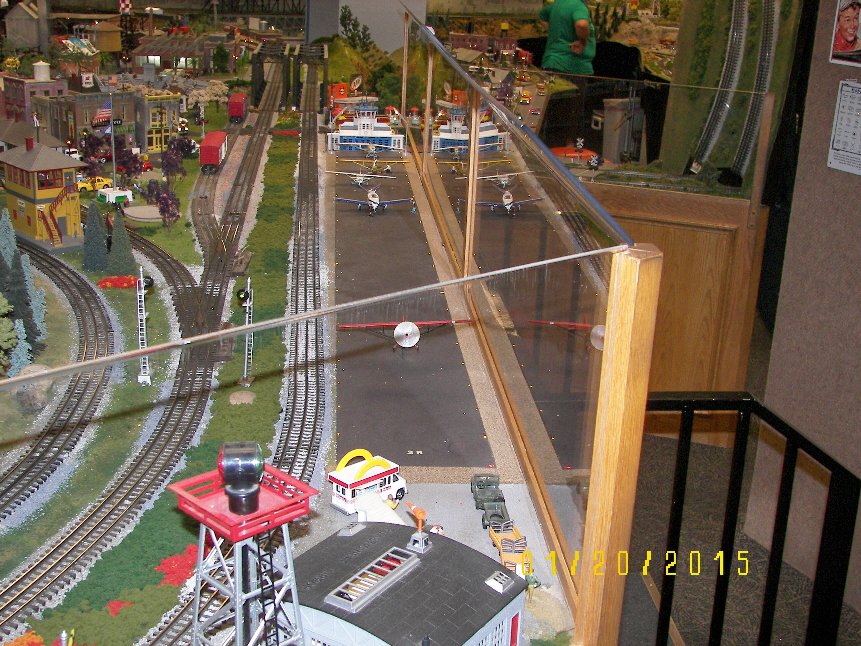 The airport with runway strobe lights.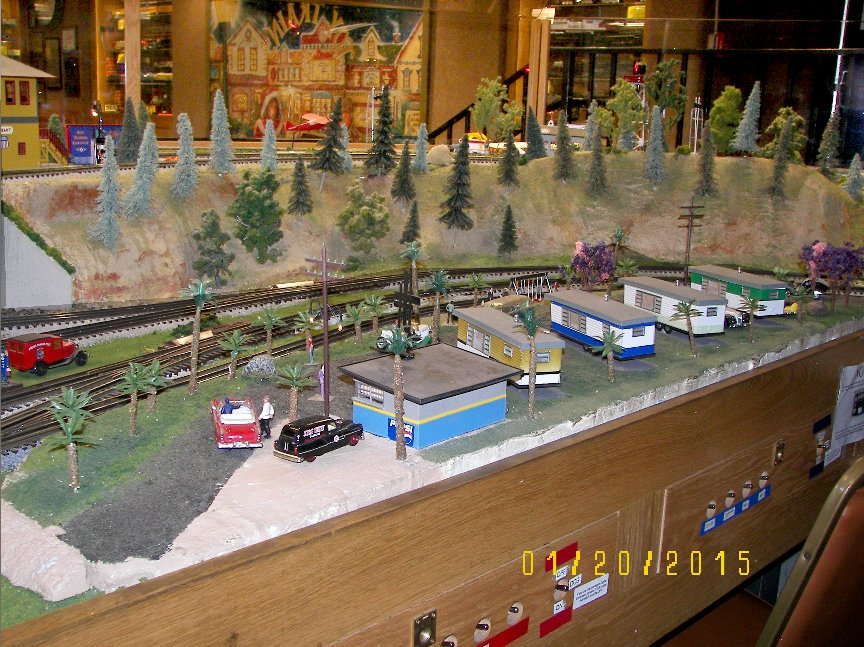 The popular trailer park.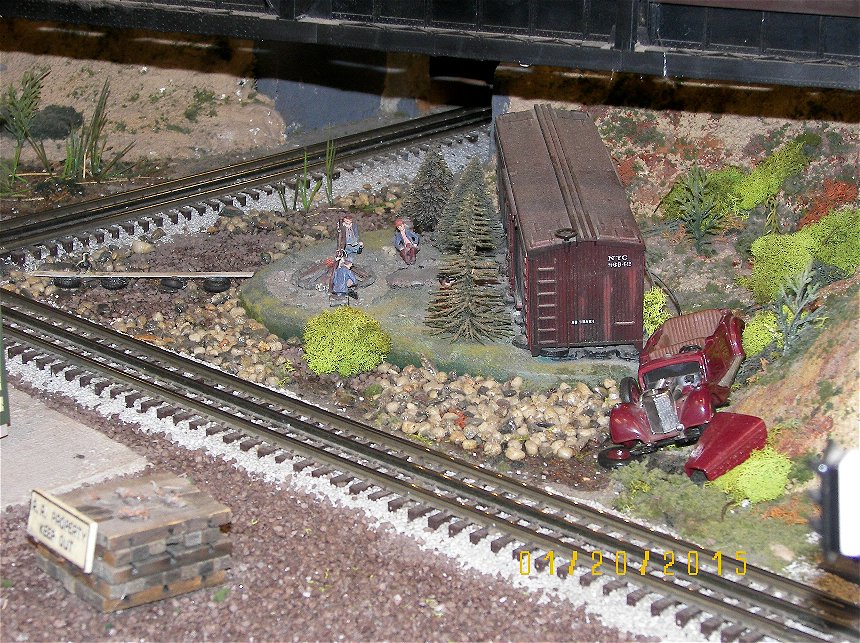 Camping out under the trestle bridge.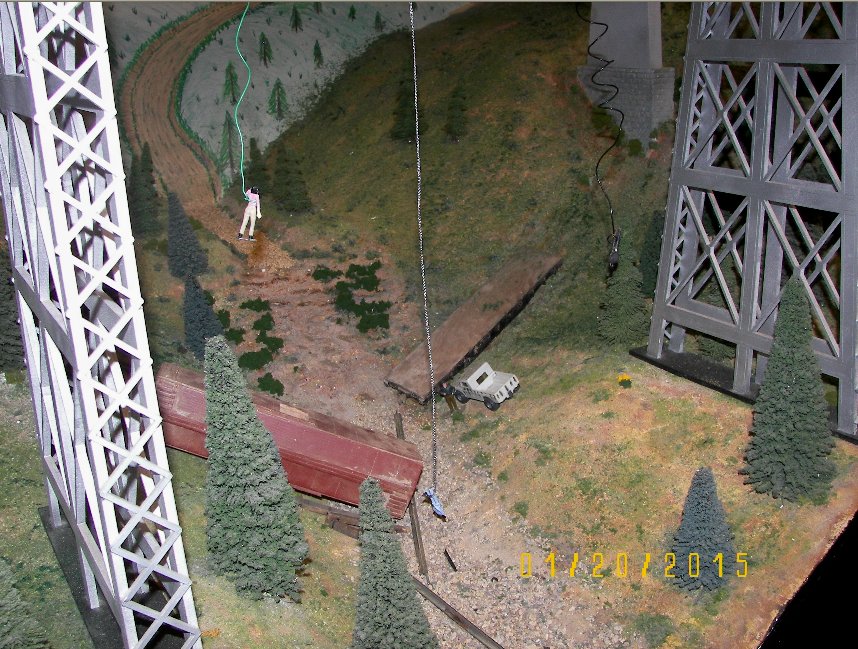 Uh ohh,.... somebody has been bungee jumping off of the larger trestle bridge.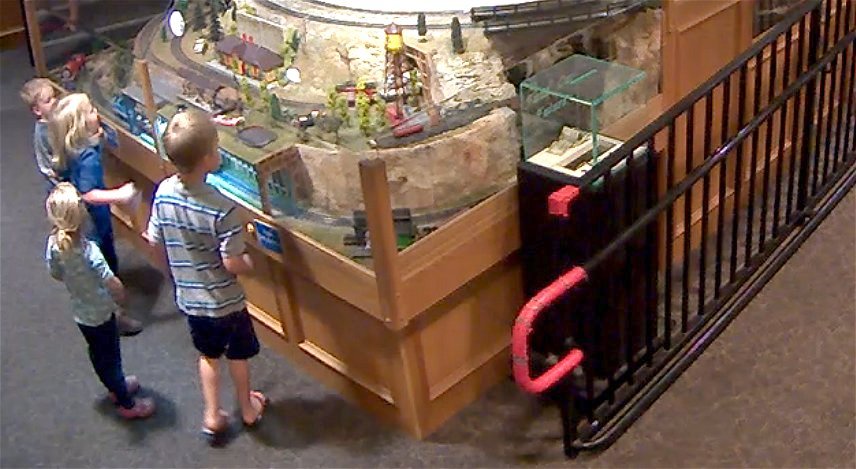 As the most interactive layout in the Museum (for both children AND adults) it never ceases to instill the fun and enjoyment of model trains !!!

Push the button.... and watch Thomas the Tank Engine and his Annie and Clarabel passenger cars travel around the layout.

Push another button.... and view the train that is decorated for a special "season" or "event" make its trip around the display.

Yes, it has been experienced by many parents that it may take some time to move on to view the other interesting exhibits in the Museum.

Don't forget to enjoy our layout "Camera Car" that displays on two video screens what the Engineer would see when traveling down the tracks.

This can be viewed on the SD3R website.

And, who knows... both children and adults are regularly invited inside the layout for a much closer look... and to "blow the whistle
or horn" of a steam or diesel locomtive train that is running.

WOW !!! Where else can you experience that memorable event?

Bring your camera and record a lifelong experience to one of the finest model railroads in the world.